Improving Your Leadership Performance Through Dedicated Executive Coaching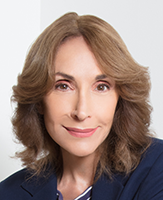 A trusted advocate for both promising and established senior leaders, Dr. Marilyn Puder-York, a licensed psychologist, is one of the first coaches to apply cognitive-behavioral psychology to the enhancement of executive careers.
Executives face a multitude of challenges that test their leadership and its impact on their business and on others every day. As a licensed psychologist as well as a seasoned corporate executive, Dr. Puder-York understands how these business disruptions steal focus from an executive's day-to-day responsibilities and ultimate long-term success of the organization.
In order to serve their business with continuous purpose, Dr. Puder-York's shared goal with her clients is to ensure that they maintain – even enhance – their executive leadership during challenging times. She achieves this by focusing on how best to maintain her client's equilibrium, forward momentum, and resiliency through their thought and action.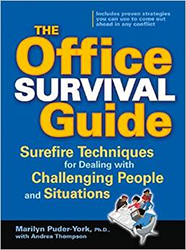 Through one-to-one executive coaching, she helps clients realize excellence, not perfection, by applying her deep clinical training with an insightful, supportive and candid approach to:
Maintain resiliency through change and upheavals
Adjust behaviors to fit the work environment
Increase confidence and self presentation for navigating toward career opportunities
Enhance leadership, communication, interpersonal and self-management skills
Identify and manage blindspots to achieve superior performance
A passion for assisting talented people achieve their best for themselves and their organizations, Dr. Puder-York also shares her knowledge and counsel as author of "The Office Survival Guide: Surefire Techniques for Dealing with Challenging People and Situations" (McGraw-Hill).
Learn more about Dr. Puder-York here or contact her at mpy@marilynpuder-york.com